Loyes Diamonds experience spans over a decade of working with other well established Jewelers both in Ireland and the UK. Having studied with the GIA in London which is the most respected body in the diamond industry we are in a position to offer you the bast possible advise on diamonds and fine Jewelry.
Loyes business model is to sell directly to customers without the costs of a traditional retail premises and therefore being able to pass these savings onto their clients.
Loyes Diamonds are engagement ring specialists and deal directly with some of the world's most respected diamond suppliers from across the globe and have access to literally hundreds of thousands of diamonds world wide. In the unlikely event that  Loyes don't have a diamond you require in stock we can set about sourcing the diamond you require from our many partners and have it for you to view in a matter of a few days. Any Diamond, any shape, any size…… we can find one for you within your budget and of the highest possible quality.
The internet is our high street and our website is our shop window, meaning that we keep our overheads to a minimum and provide the best possible value to our clients.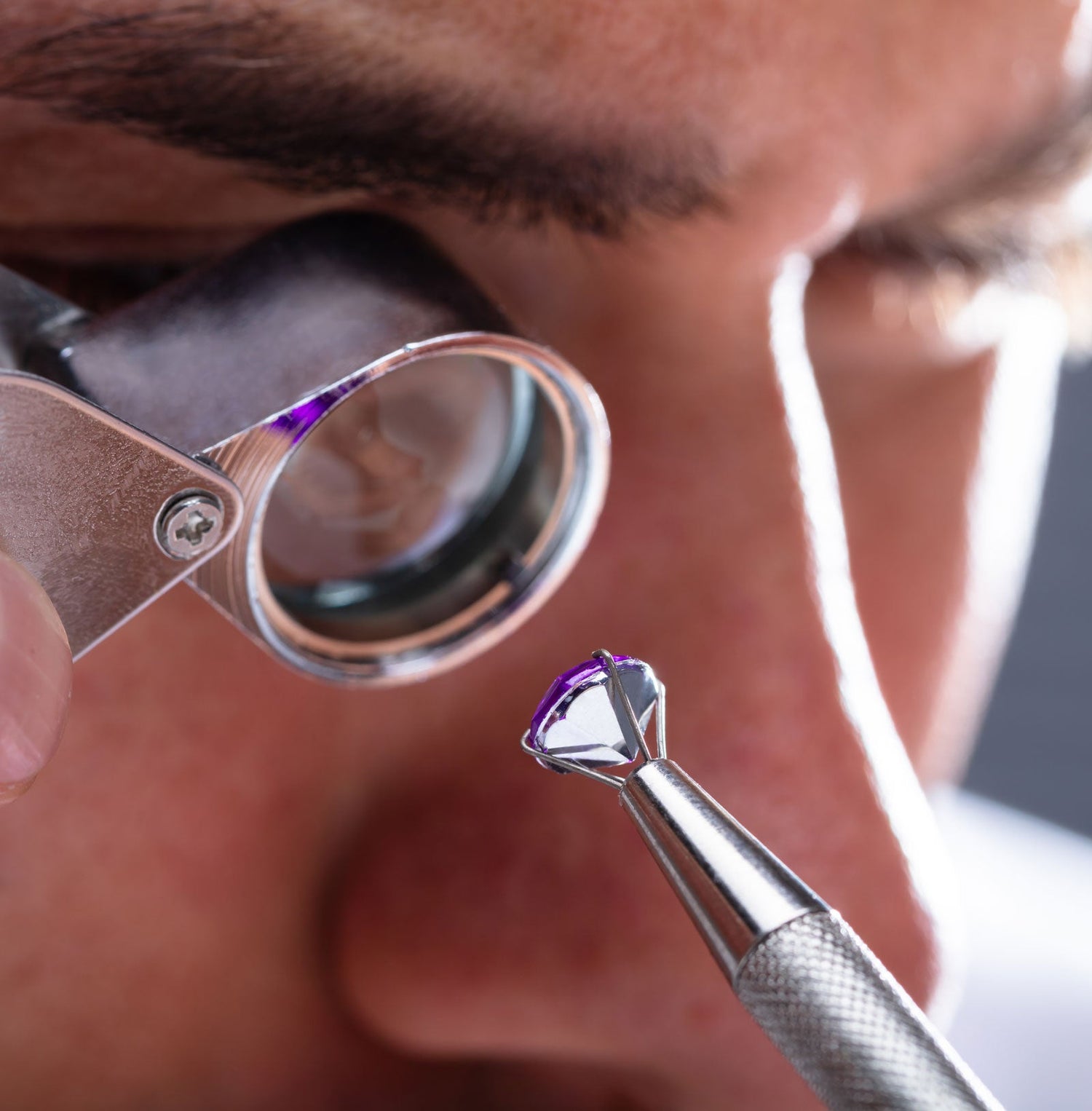 The Finest Diamonds... The Finest Service
We want you to be happy with your choice of diamonds, so we provide a friendly, relaxed, pressure-free consultation to ensure that you make the right selection for you. That means in your own time, and within your own budget we will guide you through our collection and show you some of our finest diamonds.
Our extensive experience of liaising with thousands of satisfied customers will enable us to guide you gently through the consultation process. Our personalized service and friendly advice will take you smoothly through the selection process and help you choose that special diamond that is uniquely suited to you.
We also offer a full money back guarantee if a client is unhappy with their ring.
Our Promise
Our commitment to you is that we will go the extra mile to ensure that you have the most comfortable and satisfying experience possible. We have helped 1000s of satisfied customers over the years. We are fully aware what a daunting prospect finding that perfect ring may be.
Extra Care and Maintenance of your Diamond
Full gemological service 
Free Independent insurance valuation with every engagement ring over €3000 
Free Comprehensive after-sales service 
Repairs, resizing, polishing and rhodium plating service 
Free cleaning for life 
Our metal is of the highest quality. Our platinum has a cobalt alloy. Our white gold has a high palladium content. Ensuring strength and luster. For more information  
For more information or to book an appointment with absolutely no obligation to purchase please contact us today. 
Book an Appointment
Engagement Ring Specialists